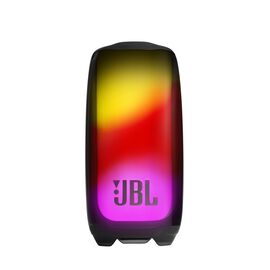 Portable Bluetooth speaker with light show
S$ 399.00
each
{"thumbnailImageUrl":"https://www.jbl.com.sg/dw/image/v2/AAUJ_PRD/on/demandware.static/-/Sites-masterCatalog_Harman/default/dw744d3186/1_JBL_PULSE_5_HERO_34364_x2.jpg?sw=270&sh=330&sm=fit&sfrm=png","thumbnailImageUrl2":"https://www.jbl.com.sg/dw/image/v2/AAUJ_PRD/on/demandware.static/-/Sites-masterCatalog_Harman/default/dw86a7341e/3_JBL_PULSE_5_FRONT_x2.jpg?sw=270&sh=330&sm=fit&sfrm=png","productUrl":"https://www.jbl.com.sg/bluetooth-portables/PULSE-5-.html?dwvar_PULSE-5-_color=Black-GLOBAL-Current&cgid=bluetooth-portables","productID":"JBLPULSE5BLK","orderable":false,"availability":{"message":"","status":"NOT_AVAILABLE"},"price":{"unitLabel":"each","priceType":"standard","salesPrice":"S$ 399.00"},"realprice":{"discountThresholdAmount":5,"salesPrice":"S$ 399.00"},"badges":["new"],"buttonText":"Sold Out","showProdLimit":{"status":""},"CTAEnable":true,"commerceSiteFlag":false,"showPromoTimerFlag":false,"isProProd":false}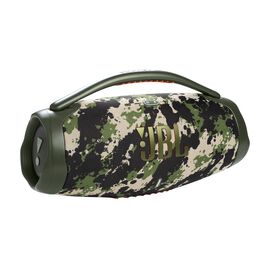 Portable speaker
S$ 699.00
each
{"thumbnailImageUrl":"https://www.jbl.com.sg/dw/image/v2/AAUJ_PRD/on/demandware.static/-/Sites-masterCatalog_Harman/default/dw5c78df71/1_JBL_BOOMBOX_3_SQUAD_HERO_33262_x2.jpg?sw=270&sh=330&sm=fit&sfrm=png","thumbnailImageUrl2":"https://www.jbl.com.sg/dw/image/v2/AAUJ_PRD/on/demandware.static/-/Sites-masterCatalog_Harman/default/dw820452b2/2_JBL_BOOMBOX_3_SQUAD_FRONT_33269_x2.jpg?sw=270&sh=330&sm=fit&sfrm=png","productUrl":"https://www.jbl.com.sg/bluetooth-portables/BOOMBOX-3-.html?dwvar_BOOMBOX-3-_color=Squad-APAC-Current&cgid=bluetooth-portables","productID":"JBLBOOMBOX3SQUADAS","orderable":false,"availability":{"message":"","status":"NOT_AVAILABLE"},"price":{"unitLabel":"each","priceType":"standard","salesPrice":"S$ 699.00"},"realprice":{"discountThresholdAmount":5,"salesPrice":"S$ 699.00"},"badges":[],"buttonText":"Sold Out","showProdLimit":{"status":""},"CTAEnable":true,"commerceSiteFlag":false,"showPromoTimerFlag":false,"isProProd":false}

{"thumbnailImageUrl":"https://www.jbl.com.sg/dw/image/v2/AAUJ_PRD/on/demandware.static/-/Sites-masterCatalog_Harman/default/dw0c65a3fa/1_JBL_BOOMBOX_3_HERO_BLACK_33216_x2.jpg?sw=270&sh=330&sm=fit&sfrm=png","thumbnailImageUrl2":"https://www.jbl.com.sg/dw/image/v2/AAUJ_PRD/on/demandware.static/-/Sites-masterCatalog_Harman/default/dw8b4c597d/2_JBL_BOOMBOX_3_FRONT_33203_x2.jpg?sw=270&sh=330&sm=fit&sfrm=png","productUrl":"https://www.jbl.com.sg/bluetooth-portables/BOOMBOX-3-.html?dwvar_BOOMBOX-3-_color=Black-APAC-Current&cgid=bluetooth-portables","productID":"JBLBOOMBOX3BLKAS","orderable":false,"availability":{"message":"","status":"NOT_AVAILABLE"},"price":{"unitLabel":"each","priceType":"standard","salesPrice":"S$ 699.00"},"realprice":{"discountThresholdAmount":5,"salesPrice":"S$ 699.00"},"badges":[],"buttonText":"Sold Out","showProdLimit":{"status":""},"CTAEnable":true,"commerceSiteFlag":false,"showPromoTimerFlag":false,"isProProd":false}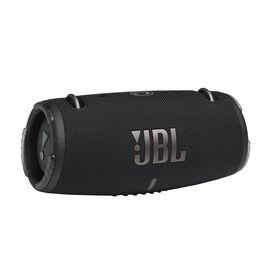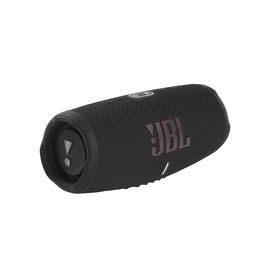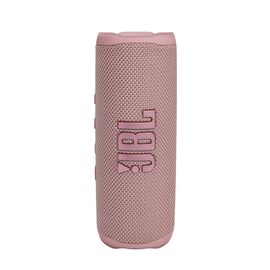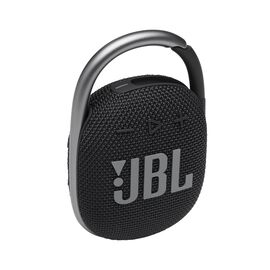 Ultra-portable Waterproof Speaker
S$ 99.00
each
{"thumbnailImageUrl":"https://www.jbl.com.sg/dw/image/v2/AAUJ_PRD/on/demandware.static/-/Sites-masterCatalog_Harman/default/dw2b734963/JBL_CLIP4_HERO_BLACK_ORANGE_0733_x1.jpg?sw=270&sh=330&sm=fit&sfrm=png","thumbnailImageUrl2":"https://www.jbl.com.sg/dw/image/v2/AAUJ_PRD/on/demandware.static/-/Sites-masterCatalog_Harman/default/dw97908678/JBL_CLIP4_FRONT_BLACK_ORANGE_0129_x1.jpg?sw=270&sh=330&sm=fit&sfrm=png","productUrl":"https://www.jbl.com.sg/bluetooth-portables/CLIP+4-.html?dwvar_CLIP%204-_color=Black%20%2F%20Orange-GLOBAL-Current&cgid=bluetooth-portables","productID":"JBLCLIP4BLKO","orderable":false,"availability":{"message":"","status":"NOT_AVAILABLE"},"price":{"unitLabel":"each","priceType":"standard","salesPrice":"S$ 99.00"},"realprice":{"discountThresholdAmount":5,"salesPrice":"S$ 99.00"},"badges":[],"buttonText":"Sold Out","showProdLimit":{"status":""},"CTAEnable":true,"commerceSiteFlag":false,"showPromoTimerFlag":false,"isProProd":false}

{"thumbnailImageUrl":"https://www.jbl.com.sg/dw/image/v2/AAUJ_PRD/on/demandware.static/-/Sites-masterCatalog_Harman/default/dw7fe37194/JBL_CLIP4_HERO_BLUE_WHITE_CORAL_0744_x2.jpg?sw=270&sh=330&sm=fit&sfrm=png","thumbnailImageUrl2":"https://www.jbl.com.sg/dw/image/v2/AAUJ_PRD/on/demandware.static/-/Sites-masterCatalog_Harman/default/dwe112400e/JBL_CLIP4_FRONT_BLUE_WHITE_CORAL_0104_x2.jpg?sw=270&sh=330&sm=fit&sfrm=png","productUrl":"https://www.jbl.com.sg/bluetooth-portables/CLIP+4-.html?dwvar_CLIP%204-_color=Blue%20%2F%20Pink-GLOBAL-Current&cgid=bluetooth-portables","productID":"JBLCLIP4BLUP","orderable":false,"availability":{"message":"","status":"NOT_AVAILABLE"},"price":{"unitLabel":"each","priceType":"standard","salesPrice":"S$ 99.00"},"realprice":{"discountThresholdAmount":5,"salesPrice":"S$ 99.00"},"badges":[],"buttonText":"Sold Out","showProdLimit":{"status":""},"CTAEnable":true,"commerceSiteFlag":false,"showPromoTimerFlag":false,"isProProd":false}

{"thumbnailImageUrl":"https://www.jbl.com.sg/dw/image/v2/AAUJ_PRD/on/demandware.static/-/Sites-masterCatalog_Harman/default/dw6a2b06d7/JBL_CLIP4_HERO_STANDARD_RED_0734_x1.jpg?sw=270&sh=330&sm=fit&sfrm=png","thumbnailImageUrl2":"https://www.jbl.com.sg/dw/image/v2/AAUJ_PRD/on/demandware.static/-/Sites-masterCatalog_Harman/default/dwcee41954/JBL_CLIP4_FRONT_STANDARD_RED_0146_x1.jpg?sw=270&sh=330&sm=fit&sfrm=png","productUrl":"https://www.jbl.com.sg/bluetooth-portables/CLIP+4-.html?dwvar_CLIP%204-_color=Red-GLOBAL-Current&cgid=bluetooth-portables","productID":"JBLCLIP4RED","orderable":false,"availability":{"message":"","status":"NOT_AVAILABLE"},"price":{"unitLabel":"each","priceType":"standard","salesPrice":"S$ 99.00"},"realprice":{"discountThresholdAmount":5,"salesPrice":"S$ 99.00"},"badges":[],"buttonText":"Sold Out","showProdLimit":{"status":""},"CTAEnable":true,"commerceSiteFlag":false,"showPromoTimerFlag":false,"isProProd":false}

{"thumbnailImageUrl":"https://www.jbl.com.sg/dw/image/v2/AAUJ_PRD/on/demandware.static/-/Sites-masterCatalog_Harman/default/dw73c13068/JBL_CLIP4_HERO_MUSTARD_YELLOW_0736_x2.jpg?sw=270&sh=330&sm=fit&sfrm=png","thumbnailImageUrl2":"https://www.jbl.com.sg/dw/image/v2/AAUJ_PRD/on/demandware.static/-/Sites-masterCatalog_Harman/default/dwa464d620/JBL_CLIP4_FRONT_MUSTARD_YELLOW_0159_x1.jpg?sw=270&sh=330&sm=fit&sfrm=png","productUrl":"https://www.jbl.com.sg/bluetooth-portables/CLIP+4-.html?dwvar_CLIP%204-_color=Yellow-GLOBAL-Current&cgid=bluetooth-portables","productID":"JBLCLIP4YEL","orderable":false,"availability":{"message":"","status":"NOT_AVAILABLE"},"price":{"unitLabel":"each","priceType":"standard","salesPrice":"S$ 99.00"},"realprice":{"discountThresholdAmount":5,"salesPrice":"S$ 99.00"},"badges":[],"buttonText":"Sold Out","showProdLimit":{"status":""},"CTAEnable":true,"commerceSiteFlag":false,"showPromoTimerFlag":false,"isProProd":false}

{"thumbnailImageUrl":"https://www.jbl.com.sg/dw/image/v2/AAUJ_PRD/on/demandware.static/-/Sites-masterCatalog_Harman/default/dwec108737/JBL_CLIP4_HERO_STANDARD_PINK_0738_x2.jpg?sw=270&sh=330&sm=fit&sfrm=png","thumbnailImageUrl2":"https://www.jbl.com.sg/dw/image/v2/AAUJ_PRD/on/demandware.static/-/Sites-masterCatalog_Harman/default/dw944edd29/JBL_CLIP4_FRONT_STANDARD_PINK_0143_x2.jpg?sw=270&sh=330&sm=fit&sfrm=png","productUrl":"https://www.jbl.com.sg/bluetooth-portables/CLIP+4-.html?dwvar_CLIP%204-_color=Pink-GLOBAL-Current&cgid=bluetooth-portables","productID":"JBLCLIP4PINK","orderable":false,"availability":{"message":"","status":"NOT_AVAILABLE"},"price":{"unitLabel":"each","priceType":"standard","salesPrice":"S$ 99.00"},"realprice":{"discountThresholdAmount":5,"salesPrice":"S$ 99.00"},"badges":[],"buttonText":"Sold Out","showProdLimit":{"status":""},"CTAEnable":true,"commerceSiteFlag":false,"showPromoTimerFlag":false,"isProProd":false}

{"thumbnailImageUrl":"https://www.jbl.com.sg/dw/image/v2/AAUJ_PRD/on/demandware.static/-/Sites-masterCatalog_Harman/default/dw12814db6/JBL_CLIP4_HERO_STANDARD_BLUE_0741_x1.jpg?sw=270&sh=330&sm=fit&sfrm=png","thumbnailImageUrl2":"https://www.jbl.com.sg/dw/image/v2/AAUJ_PRD/on/demandware.static/-/Sites-masterCatalog_Harman/default/dw5e0c32dd/JBL_CLIP4_FRONT_STANDARD_BLUE_0141_x1.jpg?sw=270&sh=330&sm=fit&sfrm=png","productUrl":"https://www.jbl.com.sg/bluetooth-portables/CLIP+4-.html?dwvar_CLIP%204-_color=Blue-GLOBAL-Current&cgid=bluetooth-portables","productID":"JBLCLIP4BLU","orderable":false,"availability":{"message":"","status":"NOT_AVAILABLE"},"price":{"unitLabel":"each","priceType":"standard","salesPrice":"S$ 99.00"},"realprice":{"discountThresholdAmount":5,"salesPrice":"S$ 99.00"},"badges":[],"buttonText":"Sold Out","showProdLimit":{"status":""},"CTAEnable":true,"commerceSiteFlag":false,"showPromoTimerFlag":false,"isProProd":false}

{"thumbnailImageUrl":"https://www.jbl.com.sg/dw/image/v2/AAUJ_PRD/on/demandware.static/-/Sites-masterCatalog_Harman/default/dw0eae988c/JBL_CLIP4_HERO_CAMO_0742_x2.jpg?sw=270&sh=330&sm=fit&sfrm=png","thumbnailImageUrl2":"https://www.jbl.com.sg/dw/image/v2/AAUJ_PRD/on/demandware.static/-/Sites-masterCatalog_Harman/default/dw5d9a2082/JBL_CLIP4_FRONT_CAMO_0165_x2.jpg?sw=270&sh=330&sm=fit&sfrm=png","productUrl":"https://www.jbl.com.sg/bluetooth-portables/CLIP+4-.html?dwvar_CLIP%204-_color=Squad-GLOBAL-Current&cgid=bluetooth-portables","productID":"JBLCLIP4SQUAD","orderable":false,"availability":{"message":"","status":"NOT_AVAILABLE"},"price":{"unitLabel":"each","priceType":"standard","salesPrice":"S$ 99.00"},"realprice":{"discountThresholdAmount":5,"salesPrice":"S$ 99.00"},"badges":[],"buttonText":"Sold Out","showProdLimit":{"status":""},"CTAEnable":true,"commerceSiteFlag":false,"showPromoTimerFlag":false,"isProProd":false}

{"thumbnailImageUrl":"https://www.jbl.com.sg/dw/image/v2/AAUJ_PRD/on/demandware.static/-/Sites-masterCatalog_Harman/default/dw4fc2534e/JBL_CLIP4_HERO_STANDARD_TRIPLE_BLACK_0737_x1.jpg?sw=270&sh=330&sm=fit&sfrm=png","thumbnailImageUrl2":"https://www.jbl.com.sg/dw/image/v2/AAUJ_PRD/on/demandware.static/-/Sites-masterCatalog_Harman/default/dwd90fbcef/JBL_CLIP4_FRONT_STANDARD_TRIPLE_BLACK_0150_x1.jpg?sw=270&sh=330&sm=fit&sfrm=png","productUrl":"https://www.jbl.com.sg/bluetooth-portables/CLIP+4-.html?dwvar_CLIP%204-_color=Black-GLOBAL-Current&cgid=bluetooth-portables","productID":"JBLCLIP4BLK","orderable":false,"availability":{"message":"","status":"NOT_AVAILABLE"},"price":{"unitLabel":"each","priceType":"standard","salesPrice":"S$ 99.00"},"realprice":{"discountThresholdAmount":5,"salesPrice":"S$ 99.00"},"badges":["new"],"buttonText":"Sold Out","showProdLimit":{"status":""},"CTAEnable":true,"commerceSiteFlag":false,"showPromoTimerFlag":false,"isProProd":false}

{"thumbnailImageUrl":"https://www.jbl.com.sg/dw/image/v2/AAUJ_PRD/on/demandware.static/-/Sites-masterCatalog_Harman/default/dw00fb4a42/JBL_CLIP4_HERO_STANDARD_TEAL_0735_x1.jpg?sw=270&sh=330&sm=fit&sfrm=png","thumbnailImageUrl2":"https://www.jbl.com.sg/dw/image/v2/AAUJ_PRD/on/demandware.static/-/Sites-masterCatalog_Harman/default/dw2eb5c3fa/JBL_CLIP4_FRONT_STANDARD_TEAL_0136_x1.jpg?sw=270&sh=330&sm=fit&sfrm=png","productUrl":"https://www.jbl.com.sg/bluetooth-portables/CLIP+4-.html?dwvar_CLIP%204-_color=Teal-GLOBAL-Current&cgid=bluetooth-portables","productID":"JBLCLIP4TEAL","orderable":false,"availability":{"message":"","status":"NOT_AVAILABLE"},"price":{"unitLabel":"each","priceType":"standard","salesPrice":"S$ 99.00"},"realprice":{"discountThresholdAmount":5,"salesPrice":"S$ 99.00"},"badges":[],"buttonText":"Sold Out","showProdLimit":{"status":""},"CTAEnable":true,"commerceSiteFlag":false,"showPromoTimerFlag":false,"isProProd":false}

{"thumbnailImageUrl":"https://www.jbl.com.sg/dw/image/v2/AAUJ_PRD/on/demandware.static/-/Sites-masterCatalog_Harman/default/dw602a8d1c/JBL_CLIP4_HERO_OLIVE_PURPLE_YELLOW_0740_x1.jpg?sw=270&sh=330&sm=fit&sfrm=png","thumbnailImageUrl2":"https://www.jbl.com.sg/dw/image/v2/AAUJ_PRD/on/demandware.static/-/Sites-masterCatalog_Harman/default/dw1920eda8/JBL_CLIP4_FRONT_OLIVE_PURPLE_YELLOW_0124_x1.jpg?sw=270&sh=330&sm=fit&sfrm=png","productUrl":"https://www.jbl.com.sg/bluetooth-portables/CLIP+4-.html?dwvar_CLIP%204-_color=Green-GLOBAL-Current&cgid=bluetooth-portables","productID":"JBLCLIP4GRN","orderable":false,"availability":{"message":"","status":"NOT_AVAILABLE"},"price":{"unitLabel":"each","priceType":"standard","salesPrice":"S$ 99.00"},"realprice":{"discountThresholdAmount":5,"salesPrice":"S$ 99.00"},"badges":[],"buttonText":"Sold Out","showProdLimit":{"status":""},"CTAEnable":true,"commerceSiteFlag":false,"showPromoTimerFlag":false,"isProProd":false}

{"thumbnailImageUrl":"https://www.jbl.com.sg/dw/image/v2/AAUJ_PRD/on/demandware.static/-/Sites-masterCatalog_Harman/default/dw5aba398e/JBL_CLIP4_HERO_GREY_PINK_0745_x2.jpg?sw=270&sh=330&sm=fit&sfrm=png","thumbnailImageUrl2":"https://www.jbl.com.sg/dw/image/v2/AAUJ_PRD/on/demandware.static/-/Sites-masterCatalog_Harman/default/dwc1f8d37b/JBL_CLIP4_FRONT_GREY_PINK_0102_x2.jpg?sw=270&sh=330&sm=fit&sfrm=png","productUrl":"https://www.jbl.com.sg/bluetooth-portables/CLIP+4-.html?dwvar_CLIP%204-_color=Grey-GLOBAL-Current&cgid=bluetooth-portables","productID":"JBLCLIP4GRY","orderable":false,"availability":{"message":"","status":"NOT_AVAILABLE"},"price":{"unitLabel":"each","priceType":"standard","salesPrice":"S$ 99.00"},"realprice":{"discountThresholdAmount":5,"salesPrice":"S$ 99.00"},"badges":[],"buttonText":"Sold Out","showProdLimit":{"status":""},"CTAEnable":true,"commerceSiteFlag":false,"showPromoTimerFlag":false,"isProProd":false}

{"thumbnailImageUrl":"https://www.jbl.com.sg/dw/image/v2/AAUJ_PRD/on/demandware.static/-/Sites-masterCatalog_Harman/default/dw5e897ae8/JBL_CLIP4_HERO_STANDARD_CLOUD_WHITE_0739_x2.jpg?sw=270&sh=330&sm=fit&sfrm=png","thumbnailImageUrl2":"https://www.jbl.com.sg/dw/image/v2/AAUJ_PRD/on/demandware.static/-/Sites-masterCatalog_Harman/default/dw8bad1f44/JBL_CLIP4_FRONT_STANDARD_CLOUD_WHITE_0156_x2.jpg?sw=270&sh=330&sm=fit&sfrm=png","productUrl":"https://www.jbl.com.sg/bluetooth-portables/CLIP+4-.html?dwvar_CLIP%204-_color=White-GLOBAL-Current&cgid=bluetooth-portables","productID":"JBLCLIP4WHT","orderable":false,"availability":{"message":"","status":"NOT_AVAILABLE"},"price":{"unitLabel":"each","priceType":"standard","salesPrice":"S$ 99.00"},"realprice":{"discountThresholdAmount":5,"salesPrice":"S$ 99.00"},"badges":[],"buttonText":"Sold Out","showProdLimit":{"status":""},"CTAEnable":true,"commerceSiteFlag":false,"showPromoTimerFlag":false,"isProProd":false}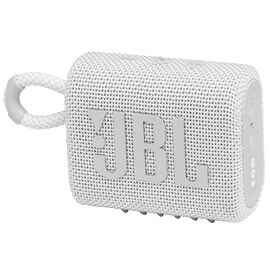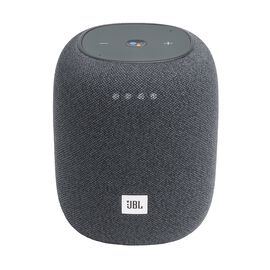 Wi-Fi speaker
{"thumbnailImageUrl":"https://www.jbl.com.sg/dw/image/v2/AAUJ_PRD/on/demandware.static/-/Sites-masterCatalog_Harman/default/dw4c95fda7/JBL_LINK_MUSIC_HERO_GREY_CATEGORY PAGE 005_X2.jpg?sw=270&sh=330&sm=fit&sfrm=png","thumbnailImageUrl2":"https://www.jbl.com.sg/dw/image/v2/AAUJ_PRD/on/demandware.static/-/Sites-masterCatalog_Harman/default/dw78a7abc0/JBL_Link_Music_1605x1605_Grey_Back.jpg?sw=270&sh=330&sm=fit&sfrm=png","productUrl":"https://www.jbl.com.sg/bluetooth-portables/LINK+MUSIC.html?dwvar_LINK%20MUSIC_color=Grey-APAC-Current&cgid=bluetooth-portables","productID":"JBLLINKMUSICGRYAS","orderable":false,"availability":{"message":"","status":"NOT_AVAILABLE"},"price":{"unitLabel":"each","priceType":"standard","salesPrice":"N/A"},"realprice":{"discountThresholdAmount":5,"salesPrice":"N/A"},"badges":[],"buttonText":"Sold Out","showProdLimit":{"status":""},"CTAEnable":true,"commerceSiteFlag":false,"showPromoTimerFlag":false,"isProProd":false}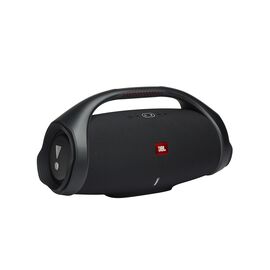 Portable Bluetooth Speaker
S$ 599.00
each
{"thumbnailImageUrl":"https://www.jbl.com.sg/dw/image/v2/AAUJ_PRD/on/demandware.static/-/Sites-masterCatalog_Harman/default/dwab1e01f8/JBL_BOOMBOX_2_HERO_020_x1.jpg?sw=270&sh=330&sm=fit&sfrm=png","thumbnailImageUrl2":"https://www.jbl.com.sg/dw/image/v2/AAUJ_PRD/on/demandware.static/-/Sites-masterCatalog_Harman/default/dw6d272857/JBL_BOOMBOX_2_FRONT_004 MAIN_x2.jpg?sw=270&sh=330&sm=fit&sfrm=png","productUrl":"https://www.jbl.com.sg/bluetooth-portables/JBL+BOOMBOX+2-.html?dwvar_JBL%20BOOMBOX%202-_color=Black-APAC-Current&cgid=bluetooth-portables","productID":"JBLBOOMBOX2BLKAS","orderable":false,"availability":{"message":"","status":"NOT_AVAILABLE"},"price":{"unitLabel":"each","priceType":"standard","salesPrice":"S$ 599.00"},"realprice":{"discountThresholdAmount":5,"salesPrice":"S$ 599.00"},"badges":[],"buttonText":"Sold Out","showProdLimit":{"status":""},"CTAEnable":true,"commerceSiteFlag":false,"showPromoTimerFlag":false,"isProProd":false}

{"thumbnailImageUrl":"https://www.jbl.com.sg/dw/image/v2/AAUJ_PRD/on/demandware.static/-/Sites-masterCatalog_Harman/default/dw8a661772/JBL_BOOMBOX_2_HERO_CAMO_13026_x1.jpg?sw=270&sh=330&sm=fit&sfrm=png","thumbnailImageUrl2":"https://www.jbl.com.sg/dw/image/v2/AAUJ_PRD/on/demandware.static/-/Sites-masterCatalog_Harman/default/dwfef4ac93/JBL_BOOMBOX_2_FRONT_CAMO_13043_x1.jpg?sw=270&sh=330&sm=fit&sfrm=png","productUrl":"https://www.jbl.com.sg/bluetooth-portables/JBL+BOOMBOX+2-.html?dwvar_JBL%20BOOMBOX%202-_color=Squad-APAC-Current&cgid=bluetooth-portables","productID":"JBLBOOMBOX2SQUADAS","orderable":false,"availability":{"message":"","status":"NOT_AVAILABLE"},"price":{"unitLabel":"each","priceType":"standard","salesPrice":"S$ 599.00"},"realprice":{"discountThresholdAmount":5,"salesPrice":"S$ 599.00"},"badges":[],"buttonText":"Sold Out","showProdLimit":{"status":""},"CTAEnable":true,"commerceSiteFlag":false,"showPromoTimerFlag":false,"isProProd":false}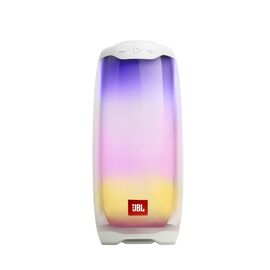 Portable Bluetooth Speaker
S$ 339.00
each
{"thumbnailImageUrl":"https://www.jbl.com.sg/dw/image/v2/AAUJ_PRD/on/demandware.static/-/Sites-masterCatalog_Harman/default/dwd701a65a/JBL_PULSE4_HERO_WHITE_001.jpg?sw=270&sh=330&sm=fit&sfrm=png","thumbnailImageUrl2":"https://www.jbl.com.sg/dw/image/v2/AAUJ_PRD/on/demandware.static/-/Sites-masterCatalog_Harman/default/dwf6c30404/JBL_PULSE4_Back_White.jpg?sw=270&sh=330&sm=fit&sfrm=png","productUrl":"https://www.jbl.com.sg/bluetooth-portables/JBL+PULSE+4.html?dwvar_JBL%20PULSE%204_color=White-GLOBAL-Current&cgid=bluetooth-portables","productID":"JBLPULSE4WHT","orderable":false,"availability":{"message":"","status":"NOT_AVAILABLE"},"price":{"unitLabel":"each","priceType":"standard","salesPrice":"S$ 339.00"},"realprice":{"discountThresholdAmount":5,"salesPrice":"S$ 339.00"},"badges":[],"buttonText":"Sold Out","showProdLimit":{"status":""},"CTAEnable":true,"commerceSiteFlag":false,"showPromoTimerFlag":false,"isProProd":false}

{"thumbnailImageUrl":"https://www.jbl.com.sg/dw/image/v2/AAUJ_PRD/on/demandware.static/-/Sites-masterCatalog_Harman/default/dw6571b323/JBL_PULSE4_HERO_BLACK_005.jpg?sw=270&sh=330&sm=fit&sfrm=png","thumbnailImageUrl2":"https://www.jbl.com.sg/dw/image/v2/AAUJ_PRD/on/demandware.static/-/Sites-masterCatalog_Harman/default/dwf0e8eb49/JBL_PULSE4_Front_Black_phone.jpg?sw=270&sh=330&sm=fit&sfrm=png","productUrl":"https://www.jbl.com.sg/bluetooth-portables/JBL+PULSE+4.html?dwvar_JBL%20PULSE%204_color=Black-GLOBAL-Current&cgid=bluetooth-portables","productID":"JBLPULSE4BLK","orderable":false,"availability":{"message":"","status":"NOT_AVAILABLE"},"price":{"unitLabel":"each","priceType":"standard","salesPrice":"S$ 339.00"},"realprice":{"discountThresholdAmount":5,"salesPrice":"S$ 339.00"},"badges":[],"buttonText":"Sold Out","showProdLimit":{"status":""},"CTAEnable":true,"commerceSiteFlag":false,"showPromoTimerFlag":false,"isProProd":false}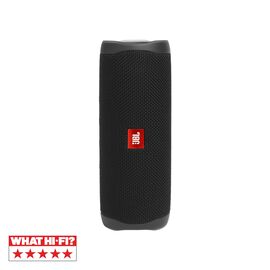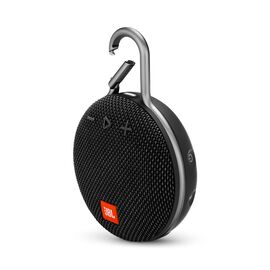 JBL Portable Speakers
Portable speakers are the perfect way to take your favourite tunes with you everywhere you may decide to travel. Whether it be laying in the hot summer sun pumping the latest hits or sitting in a park with friends listening to your old-time favourites, our collection of portable speakers ensures you can enjoy your music anytime and anywhere.
Read More »
The Best Portable Speakers Online
Here at JBL, we are dedicated to manufacturing the best Bluetooth portable speakers that the industry has to offer. With innovative designs, modern technology, high-quality sound and a range of colours to choose from, our collection of portable and home speakers is the perfect solution for you.
Portable speakers have become a high demand item. With everyone constantly on the go, our portable speakers make it easy to bring your music with you. In addition, our portable speakers make for the perfect birthday gift for your close friend or family member.
No matter your specific sound needs, our portables have you covered. With an easy to store design, hard- wearing durability and high performance guaranteed, we provide every customer with the best portable speaker in the market.
Buy Portable Speakers Today
If you are looking for a brand-new set of portable speakers, talk to the team today. Whether it be via email, online or over the phone, we are happy to assist you. With the finest sound quality, innovative designs, hard-wearing durability and competitive prices, our portable speakers are the right choice for you. Talk to the team and discover how you can get the best speakers and headphones today!