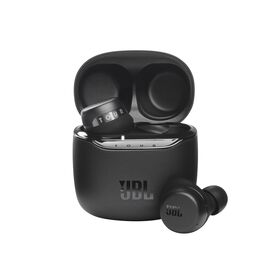 True wireless noise-cancelling earbuds
S$ 302.00
each
{"thumbnailImageUrl":"https://www.jbl.com.sg/dw/image/v2/AAUJ_PRD/on/demandware.static/-/Sites-masterCatalog_Harman/default/dwc03ce3c5/1. JBL_Tour_PRO+ TWS_Product Image_Hero.jpg?sw=270&sh=330&sm=fit&sfrm=png","thumbnailImageUrl2":"https://www.jbl.com.sg/dw/image/v2/AAUJ_PRD/on/demandware.static/-/Sites-masterCatalog_Harman/default/dw05eaf116/4. JBL_Tour_PRO+ TWS_Product Image_HERO_Buds.jpg?sw=270&sh=330&sm=fit&sfrm=png","productUrl":"https://www.jbl.com.sg/headphones-wireless/TOUR-PRO-TWS-.html?dwvar_TOUR-PRO-TWS-_color=Black-GLOBAL-Current&cgid=headphones-wireless","productID":"JBLTOURPROPTWSBLK","orderable":false,"availability":{"message":"","status":"NOT_AVAILABLE"},"price":{"unitLabel":"each","priceType":"standard","salesPrice":"S$ 302.00"},"realprice":{"discountThresholdAmount":5,"salesPrice":"S$ 302.00"},"badges":[],"buttonText":"Sold Out","showProdLimit":{"status":""},"CTAEnable":true,"commerceSiteFlag":false,"showPromoTimerFlag":false,"isProProd":false}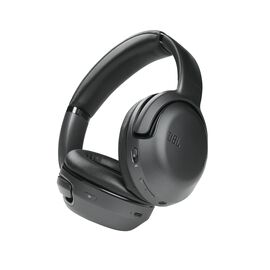 Wireless over-ear noise cancelling headphones
S$ 475.00
each
{"thumbnailImageUrl":"https://www.jbl.com.sg/dw/image/v2/AAUJ_PRD/on/demandware.static/-/Sites-masterCatalog_Harman/default/dw32b79b26/1. JBL_TOUR_ONE_Product Image_Hero.jpg?sw=270&sh=330&sm=fit&sfrm=png","thumbnailImageUrl2":"https://www.jbl.com.sg/dw/image/v2/AAUJ_PRD/on/demandware.static/-/Sites-masterCatalog_Harman/default/dweaa79cae/2.JBL_TOUR_ONE_Product Image_Front.jpg?sw=270&sh=330&sm=fit&sfrm=png","productUrl":"https://www.jbl.com.sg/headphones-wireless/TOURONE-.html?dwvar_TOURONE-_color=Black-GLOBAL-Current&cgid=headphones-wireless","productID":"JBLTOURONEBLK","orderable":false,"availability":{"message":"","status":"NOT_AVAILABLE"},"price":{"unitLabel":"each","priceType":"standard","salesPrice":"S$ 475.00"},"realprice":{"discountThresholdAmount":5,"salesPrice":"S$ 475.00"},"badges":[],"buttonText":"Sold Out","showProdLimit":{"status":""},"CTAEnable":true,"commerceSiteFlag":false,"showPromoTimerFlag":false,"isProProd":false}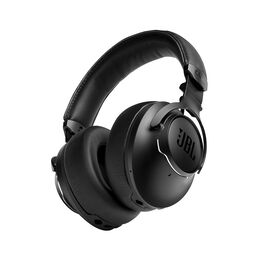 Wireless, over-ear, True Adaptive Noise Cancelling headphones inspired by pro musicians
S$ 545.00
each
{"thumbnailImageUrl":"https://www.jbl.com.sg/dw/image/v2/AAUJ_PRD/on/demandware.static/-/Sites-masterCatalog_Harman/default/dwdf99cd0e/JBL_CLUB_ONE_Product Photo_HERO.jpg?sw=270&sh=330&sm=fit&sfrm=png","thumbnailImageUrl2":"https://www.jbl.com.sg/dw/image/v2/AAUJ_PRD/on/demandware.static/-/Sites-masterCatalog_Harman/default/dw624b7032/JBL_CLUB_ONE_Product Photo_BACK.jpg?sw=270&sh=330&sm=fit&sfrm=png","productUrl":"https://www.jbl.com.sg/headphones-wireless/CLUBONE.html?dwvar_CLUBONE_color=Black-GLOBAL-Current&cgid=headphones-wireless","productID":"JBLCLUBONEBLK","orderable":false,"availability":{"message":"","status":"NOT_AVAILABLE"},"price":{"unitLabel":"each","priceType":"standard","salesPrice":"S$ 545.00"},"realprice":{"discountThresholdAmount":5,"salesPrice":"S$ 545.00"},"badges":[],"buttonText":"Sold Out","showProdLimit":{"status":""},"CTAEnable":true,"commerceSiteFlag":false,"showPromoTimerFlag":false,"isProProd":false}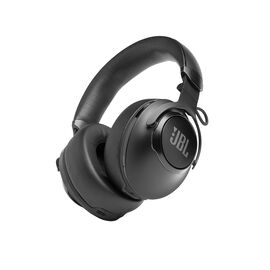 Wireless over-ear noise cancelling headphones
S$ 375.00
each
{"thumbnailImageUrl":"https://www.jbl.com.sg/dw/image/v2/AAUJ_PRD/on/demandware.static/-/Sites-masterCatalog_Harman/default/dw140e03b4/JBL_CLUB_950NC_Product Photo_HERO.jpg?sw=270&sh=330&sm=fit&sfrm=png","thumbnailImageUrl2":"https://www.jbl.com.sg/dw/image/v2/AAUJ_PRD/on/demandware.static/-/Sites-masterCatalog_Harman/default/dw4d002416/JBL_CLUB_950NC_Product Photo_FRONT.jpg?sw=270&sh=330&sm=fit&sfrm=png","productUrl":"https://www.jbl.com.sg/headphones-wireless/CLUB950NC.html?dwvar_CLUB950NC_color=Black-GLOBAL-Current&cgid=headphones-wireless","productID":"JBLCLUB950NCBLK","orderable":false,"availability":{"message":"","status":"NOT_AVAILABLE"},"price":{"unitLabel":"each","priceType":"standard","salesPrice":"S$ 375.00"},"realprice":{"discountThresholdAmount":5,"salesPrice":"S$ 375.00"},"badges":[],"buttonText":"Sold Out","showProdLimit":{"status":""},"CTAEnable":true,"commerceSiteFlag":false,"showPromoTimerFlag":false,"isProProd":false}
Wireless on-ear headphones
S$ 245.00
each
{"thumbnailImageUrl":"https://www.jbl.com.sg/dw/image/v2/AAUJ_PRD/on/demandware.static/-/Sites-masterCatalog_Harman/default/dwfa26a4ec/JBL_CLUB_700BT_Product Photo_HERO.jpg?sw=270&sh=330&sm=fit&sfrm=png","thumbnailImageUrl2":"https://www.jbl.com.sg/dw/image/v2/AAUJ_PRD/on/demandware.static/-/Sites-masterCatalog_Harman/default/dw1ab9a70a/JBL_CLUB_700BT_Product Photo_FRONT.jpg?sw=270&sh=330&sm=fit&sfrm=png","productUrl":"https://www.jbl.com.sg/headphones-wireless/CLUB700BT.html?dwvar_CLUB700BT_color=Black-GLOBAL-Current&cgid=headphones-wireless","productID":"JBLCLUB700BTBLK","orderable":false,"availability":{"message":"","status":"NOT_AVAILABLE"},"price":{"unitLabel":"each","priceType":"standard","salesPrice":"S$ 245.00"},"realprice":{"discountThresholdAmount":5,"salesPrice":"S$ 245.00"},"badges":[],"buttonText":"Sold Out","showProdLimit":{"status":""},"CTAEnable":true,"commerceSiteFlag":false,"showPromoTimerFlag":false,"isProProd":false}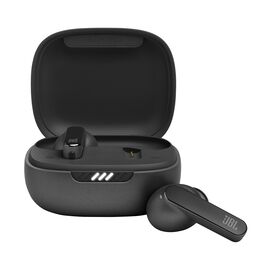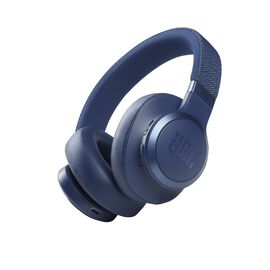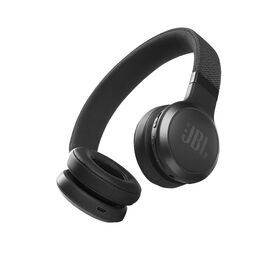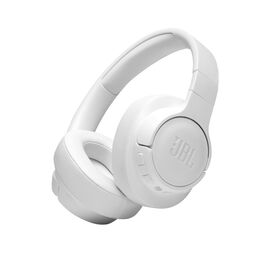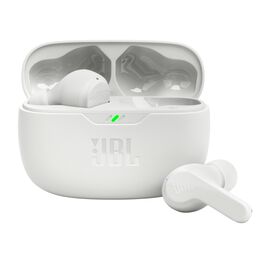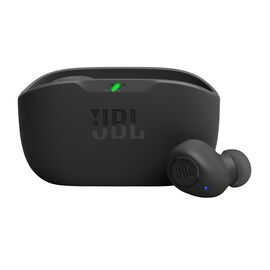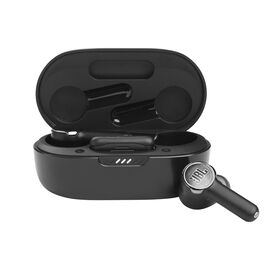 True wireless Noise Cancelling gaming earbuds
S$ 275.00
each
{"thumbnailImageUrl":"https://www.jbl.com.sg/dw/image/v2/AAUJ_PRD/on/demandware.static/-/Sites-masterCatalog_Harman/default/dw47948bdf/1.JBL_Quantum TWS_Product Image_Hero.jpg?sw=270&sh=330&sm=fit&sfrm=png","thumbnailImageUrl2":"https://www.jbl.com.sg/dw/image/v2/AAUJ_PRD/on/demandware.static/-/Sites-masterCatalog_Harman/default/dw77629698/2.JBL_Quantum TWS_Product Image_Front.jpg?sw=270&sh=330&sm=fit&sfrm=png","productUrl":"https://www.jbl.com.sg/headphones-wireless/QUANTUM-TWS.html?dwvar_QUANTUM-TWS_color=Black-GLOBAL-Current&cgid=headphones-wireless","productID":"JBLQUANTUMTWSBLK","orderable":false,"availability":{"message":"","status":"NOT_AVAILABLE"},"price":{"unitLabel":"each","priceType":"standard","salesPrice":"S$ 275.00"},"realprice":{"discountThresholdAmount":5,"salesPrice":"S$ 275.00"},"badges":[],"buttonText":"Sold Out","showProdLimit":{"status":""},"CTAEnable":true,"commerceSiteFlag":false,"showPromoTimerFlag":false,"isProProd":false}
JBL Wireless Earbuds & Headphones
Investing in a good pair of wireless headphones allows you to experience surround sound quality on the go. Wireless earbuds remain snug by resting inside your ear canal offering a comfortable feel. With modern designs, innovative technologies, weatherproofing, long-lasting sturdiness and affordable prices, our wireless headphones and earbuds are the perfect solutions for you.
Read More »
Latest Wireless Headphones Online
Here at JBL, we are passionate about manufacturing the finest quality sound solutions and audio accessories that the industry has to offer. Whether you are searching for a pair of wireless headphones, an entire home sound system or a set of car subwoofers, we have it all!
Regardless of your specific needs, our collection of wireless earbuds has something to suit you. When shopping the complete range of wireless headphone and earbuds online, enjoy browsing features such as:
Built-in microphone
Bluetooth connectivity
Sweat-proof conditioning
Chargeable battery function
Modern carry case
Compact and contemporary designs
JBL Pro audio sound performance
Best in class ergonomics
Browse Wireless Earbuds Today
To find out more about the complete selection of wireless headphones and wireless earbuds online, contact the team today. Whether it be online, over the phone or via email, we are here to assist you.
Using years of industry experience, excellent customer service and extensive product knowledge, our professionals can offer the best advice regarding all wireless headphones and earbuds available online. Get your wireless headphones online and enjoy knowing that you'll never have to untangle another headphone cord again!