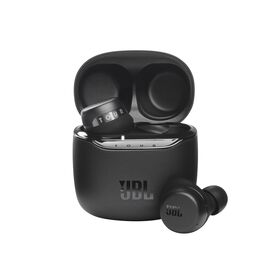 True wireless noise-cancelling earbuds
S$ 302.00
each
{"thumbnailImageUrl":"https://www.jbl.com.sg/dw/image/v2/AAUJ_PRD/on/demandware.static/-/Sites-masterCatalog_Harman/default/dwc03ce3c5/1. JBL_Tour_PRO+ TWS_Product Image_Hero.jpg?sw=270&sh=330&sm=fit&sfrm=png","thumbnailImageUrl2":"https://www.jbl.com.sg/dw/image/v2/AAUJ_PRD/on/demandware.static/-/Sites-masterCatalog_Harman/default/dw05eaf116/4. JBL_Tour_PRO+ TWS_Product Image_HERO_Buds.jpg?sw=270&sh=330&sm=fit&sfrm=png","productUrl":"https://www.jbl.com.sg/smart-headphones/TOUR-PRO-TWS-.html?dwvar_TOUR-PRO-TWS-_color=Black-GLOBAL-Current&cgid=smart-headphones","productID":"JBLTOURPROPTWSBLK","orderable":false,"availability":{"message":"","status":"NOT_AVAILABLE"},"price":{"unitLabel":"each","priceType":"standard","salesPrice":"S$ 302.00"},"realprice":{"discountThresholdAmount":5,"salesPrice":"S$ 302.00"},"badges":[],"buttonText":"Sold Out","showProdLimit":{"status":""},"CTAEnable":true,"commerceSiteFlag":false,"showPromoTimerFlag":false,"isProProd":false}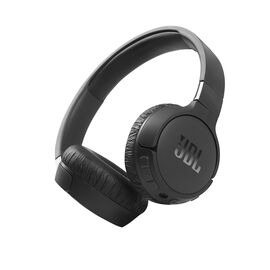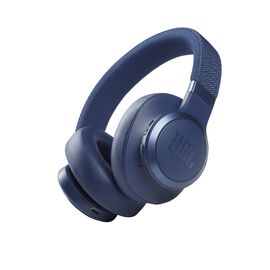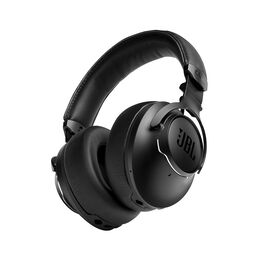 Wireless, over-ear, True Adaptive Noise Cancelling headphones inspired by pro musicians
S$ 545.00
each
{"thumbnailImageUrl":"https://www.jbl.com.sg/dw/image/v2/AAUJ_PRD/on/demandware.static/-/Sites-masterCatalog_Harman/default/dwdf99cd0e/JBL_CLUB_ONE_Product Photo_HERO.jpg?sw=270&sh=330&sm=fit&sfrm=png","thumbnailImageUrl2":"https://www.jbl.com.sg/dw/image/v2/AAUJ_PRD/on/demandware.static/-/Sites-masterCatalog_Harman/default/dw624b7032/JBL_CLUB_ONE_Product Photo_BACK.jpg?sw=270&sh=330&sm=fit&sfrm=png","productUrl":"https://www.jbl.com.sg/smart-headphones/CLUBONE.html?dwvar_CLUBONE_color=Black-GLOBAL-Current&cgid=smart-headphones","productID":"JBLCLUBONEBLK","orderable":false,"availability":{"message":"","status":"NOT_AVAILABLE"},"price":{"unitLabel":"each","priceType":"standard","salesPrice":"S$ 545.00"},"realprice":{"discountThresholdAmount":5,"salesPrice":"S$ 545.00"},"badges":[],"buttonText":"Sold Out","showProdLimit":{"status":""},"CTAEnable":true,"commerceSiteFlag":false,"showPromoTimerFlag":false,"isProProd":false}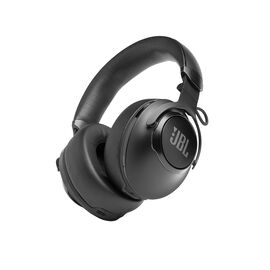 Wireless over-ear noise cancelling headphones
S$ 375.00
each
{"thumbnailImageUrl":"https://www.jbl.com.sg/dw/image/v2/AAUJ_PRD/on/demandware.static/-/Sites-masterCatalog_Harman/default/dw140e03b4/JBL_CLUB_950NC_Product Photo_HERO.jpg?sw=270&sh=330&sm=fit&sfrm=png","thumbnailImageUrl2":"https://www.jbl.com.sg/dw/image/v2/AAUJ_PRD/on/demandware.static/-/Sites-masterCatalog_Harman/default/dw4d002416/JBL_CLUB_950NC_Product Photo_FRONT.jpg?sw=270&sh=330&sm=fit&sfrm=png","productUrl":"https://www.jbl.com.sg/smart-headphones/CLUB950NC.html?dwvar_CLUB950NC_color=Black-GLOBAL-Current&cgid=smart-headphones","productID":"JBLCLUB950NCBLK","orderable":false,"availability":{"message":"","status":"NOT_AVAILABLE"},"price":{"unitLabel":"each","priceType":"standard","salesPrice":"S$ 375.00"},"realprice":{"discountThresholdAmount":5,"salesPrice":"S$ 375.00"},"badges":[],"buttonText":"Sold Out","showProdLimit":{"status":""},"CTAEnable":true,"commerceSiteFlag":false,"showPromoTimerFlag":false,"isProProd":false}
Wireless on-ear headphones
S$ 245.00
each
{"thumbnailImageUrl":"https://www.jbl.com.sg/dw/image/v2/AAUJ_PRD/on/demandware.static/-/Sites-masterCatalog_Harman/default/dwfa26a4ec/JBL_CLUB_700BT_Product Photo_HERO.jpg?sw=270&sh=330&sm=fit&sfrm=png","thumbnailImageUrl2":"https://www.jbl.com.sg/dw/image/v2/AAUJ_PRD/on/demandware.static/-/Sites-masterCatalog_Harman/default/dw1ab9a70a/JBL_CLUB_700BT_Product Photo_FRONT.jpg?sw=270&sh=330&sm=fit&sfrm=png","productUrl":"https://www.jbl.com.sg/smart-headphones/CLUB700BT.html?dwvar_CLUB700BT_color=Black-GLOBAL-Current&cgid=smart-headphones","productID":"JBLCLUB700BTBLK","orderable":false,"availability":{"message":"","status":"NOT_AVAILABLE"},"price":{"unitLabel":"each","priceType":"standard","salesPrice":"S$ 245.00"},"realprice":{"discountThresholdAmount":5,"salesPrice":"S$ 245.00"},"badges":[],"buttonText":"Sold Out","showProdLimit":{"status":""},"CTAEnable":true,"commerceSiteFlag":false,"showPromoTimerFlag":false,"isProProd":false}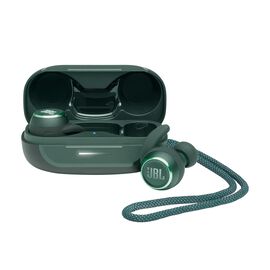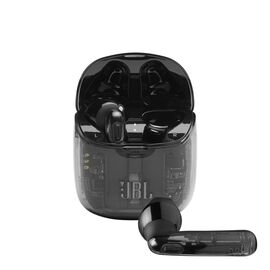 True wireless earbud headphones
S$ 195.00
each
{"thumbnailImageUrl":"https://www.jbl.com.sg/dw/image/v2/AAUJ_PRD/on/demandware.static/-/Sites-masterCatalog_Harman/default/dwc12376b7/JBL_TUNE 225TWS Ghost_Product Image_Hero_Black.jpg?sw=270&sh=330&sm=fit&sfrm=png","thumbnailImageUrl2":"https://www.jbl.com.sg/dw/image/v2/AAUJ_PRD/on/demandware.static/-/Sites-masterCatalog_Harman/default/dw8ab86084/JBL_TUNE 225TWS_Product Image_Front_BLACK_GHOST.jpg?sw=270&sh=330&sm=fit&sfrm=png","productUrl":"https://www.jbl.com.sg/smart-headphones/TUNE225TWSGHOST-.html?dwvar_TUNE225TWSGHOST-_color=Black-APAC-Current&cgid=smart-headphones","productID":"JBLT225TWSGHTBLKAS","orderable":false,"availability":{"message":"","status":"NOT_AVAILABLE"},"price":{"unitLabel":"each","priceType":"standard","salesPrice":"S$ 195.00"},"realprice":{"discountThresholdAmount":5,"salesPrice":"S$ 195.00"},"badges":[],"buttonText":"Sold Out","showProdLimit":{"status":""},"CTAEnable":true,"commerceSiteFlag":false,"showPromoTimerFlag":false,"isProProd":false}

{"thumbnailImageUrl":"https://www.jbl.com.sg/dw/image/v2/AAUJ_PRD/on/demandware.static/-/Sites-masterCatalog_Harman/default/dwbcc99e9e/JBL_TUNE 225TWS Ghost_Product Image_Hero_Orange.jpg?sw=270&sh=330&sm=fit&sfrm=png","thumbnailImageUrl2":"https://www.jbl.com.sg/dw/image/v2/AAUJ_PRD/on/demandware.static/-/Sites-masterCatalog_Harman/default/dwcd5f97ff/JBL_TUNE 225TWS_Product Image_Front_Orange_GHOST.jpg?sw=270&sh=330&sm=fit&sfrm=png","productUrl":"https://www.jbl.com.sg/smart-headphones/TUNE225TWSGHOST-.html?dwvar_TUNE225TWSGHOST-_color=Orange-APAC-Current&cgid=smart-headphones","productID":"JBLT225TWSGHTORGAS","orderable":false,"availability":{"message":"","status":"NOT_AVAILABLE"},"price":{"unitLabel":"each","priceType":"standard","salesPrice":"S$ 195.00"},"realprice":{"discountThresholdAmount":5,"salesPrice":"S$ 195.00"},"badges":[],"buttonText":"Sold Out","showProdLimit":{"status":""},"CTAEnable":true,"commerceSiteFlag":false,"showPromoTimerFlag":false,"isProProd":false}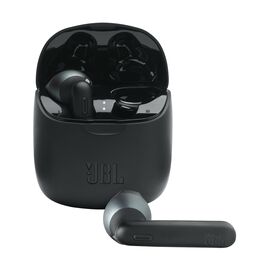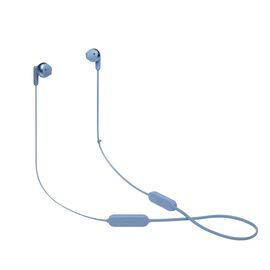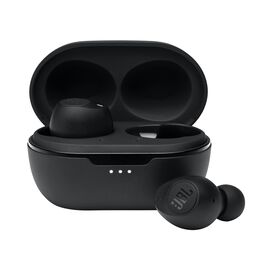 Google Voice Assistant Headphones
Want to listen to your favourite music, make hands-free calls and control your wireless headphones using your voice? Or maybe you'd like to have incoming messages read to you, check the weather, schedule events or use real-time translation? It wasn't long ago that such things were in the realm of fantasy...but now "smart headphones" are a reality.
Read More »
What is Google Assistant?
Google Assistant is a "virtual assistant" that uses AI (artificial intelligence) and voice activation to perform a variety of tasks such as answering questions and engaging in two-way conversations.
What are "Google Voice Assistant Headphones"?
Whilst many Bluetooth headphones can call up voice controls on a smartphone, headphones with full Google Assistant integration run the software natively which allows users to take full control of their personal listening experience without having to reach for their phone. That means faster access to information and increased functionality. For example, you could have incoming messages read aloud and then respond directly to those messages...totally hands-free!
JBL Smart Headphones
The innovative JBL Smart Headphones combine JBL's legendary sound with the convenience of Google Assistant, active noise cancellation, wireless freedom and hands-free calling for a totally unique urban experience. Premium sound meets smart technology...the JBL Smart Headphones delivers style and comfort in a contemporary package.
With JBL Signature Sound quality and all the benefits of Google Assistant integration, they are perfect for any music lover.
Why choose JBL?
As the company responsible for building some of the best loudspeakers in the world, for audiophiles and professionals alike...JBL has a reputation in audio excellence no other brands can match. Check out the full range of smart headphones at an authorized dealer today.