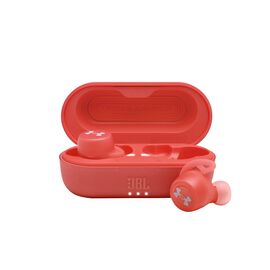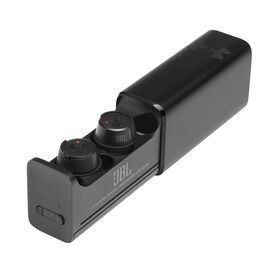 Waterproof true wireless sport earbuds
S$ 249.00
each
{"thumbnailImageUrl":"https://www.jbl.com.sg/dw/image/v2/AAUJ_PRD/on/demandware.static/-/Sites-masterCatalog_Harman/default/dwf3d3feb6/JBL_UA_TW_FLASHX_CHARGER_OPEN_V2_BLACK_0004_x3.jpg?sw=270&sh=330&sm=fit&sfrm=png","thumbnailImageUrl2":"https://www.jbl.com.sg/dw/image/v2/AAUJ_PRD/on/demandware.static/-/Sites-masterCatalog_Harman/default/dw2f14b4e3/JBL_UA_TW_FLASHX_HERO_BLACK_0001_x3.jpg?sw=270&sh=330&sm=fit&sfrm=png","productUrl":"https://www.jbl.com.sg/sport-headphones/UA+FLASH+X-.html?dwvar_UA%20FLASH%20X-_color=Black-GLOBAL-Current&cgid=sport-headphones","productID":"UAJBLFLASHXBLK","orderable":false,"availability":{"message":"","status":"NOT_AVAILABLE"},"price":{"unitLabel":"each","priceType":"standard","salesPrice":"S$ 249.00"},"realprice":{"discountThresholdAmount":5,"salesPrice":"S$ 249.00"},"badges":[],"buttonText":"Sold Out","showProdLimit":{"status":""},"CTAEnable":true,"commerceSiteFlag":false,"showPromoTimerFlag":false,"isProProd":false}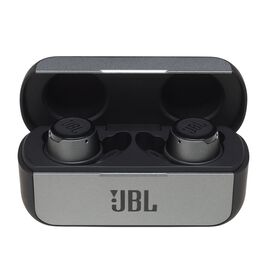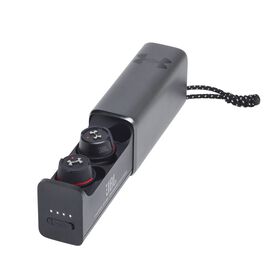 True wireless earphone for your every run, with JBL technology and sound
S$ 249.00
each
{"thumbnailImageUrl":"https://www.jbl.com.sg/dw/image/v2/AAUJ_PRD/on/demandware.static/-/Sites-masterCatalog_Harman/default/dwbc6ec040/JBL_UA_TwsFlash_ChargerOpen_026_x1.jpg?sw=270&sh=330&sm=fit&sfrm=png","thumbnailImageUrl2":"https://www.jbl.com.sg/dw/image/v2/AAUJ_PRD/on/demandware.static/-/Sites-masterCatalog_Harman/default/dwfa3b3018/JBL_UA_TwsFlash_Hero_18333_x2-1605x1605px.jpg?sw=270&sh=330&sm=fit&sfrm=png","productUrl":"https://www.jbl.com.sg/sport-headphones/UA+TRUE+WIRELESS+FLASH.html?dwvar_UA%20TRUE%20WIRELESS%20FLASH_color=Black-GLOBAL-Current&cgid=sport-headphones","productID":"UAJBLFLASHBLK","orderable":false,"availability":{"message":"","status":"NOT_AVAILABLE"},"price":{"unitLabel":"each","priceType":"standard","salesPrice":"S$ 249.00"},"realprice":{"discountThresholdAmount":5,"salesPrice":"S$ 249.00"},"badges":[],"buttonText":"Sold Out","showProdLimit":{"status":""},"CTAEnable":true,"commerceSiteFlag":false,"showPromoTimerFlag":false,"isProProd":false}

{"thumbnailImageUrl":"https://www.jbl.com.sg/dw/image/v2/AAUJ_PRD/on/demandware.static/-/Sites-masterCatalog_Harman/default/dwe9bc7404/JBL_UA_TW_FLASH_CHARGER_OPEN_V2_WHITE_015_X2.jpg?sw=270&sh=330&sm=fit&sfrm=png","thumbnailImageUrl2":"https://www.jbl.com.sg/dw/image/v2/AAUJ_PRD/on/demandware.static/-/Sites-masterCatalog_Harman/default/dw9183c7ad/JBL_UA_TW_FLASH_HERO_WHITE_031_X2.jpg?sw=270&sh=330&sm=fit&sfrm=png","productUrl":"https://www.jbl.com.sg/sport-headphones/UA+TRUE+WIRELESS+FLASH.html?dwvar_UA%20TRUE%20WIRELESS%20FLASH_color=White-GLOBAL-Current&cgid=sport-headphones","productID":"UAJBLFLASHWHT","orderable":false,"availability":{"message":"","status":"NOT_AVAILABLE"},"price":{"unitLabel":"each","priceType":"standard","salesPrice":"N/A"},"realprice":{"discountThresholdAmount":5,"salesPrice":"N/A"},"badges":[],"buttonText":"Sold Out","showProdLimit":{"status":""},"CTAEnable":true,"commerceSiteFlag":false,"showPromoTimerFlag":false,"isProProd":false}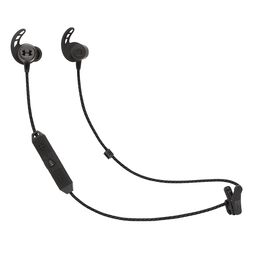 Secure-fitting wireless sport earphones with JBL technology and sound
S$ 199.00
each
{"thumbnailImageUrl":"https://www.jbl.com.sg/dw/image/v2/AAUJ_PRD/on/demandware.static/-/Sites-masterCatalog_Harman/default/dw0df2f3e6/JBL_UA_React_Hero_Black_FS_x1.jpg?sw=270&sh=330&sm=fit&sfrm=png","thumbnailImageUrl2":"https://www.jbl.com.sg/dw/image/v2/AAUJ_PRD/on/demandware.static/-/Sites-masterCatalog_Harman/default/dwfc32b513/JBL_UA_React_Front_Black_FS_x1.jpg?sw=270&sh=330&sm=fit&sfrm=png","productUrl":"https://www.jbl.com.sg/sport-headphones/UA+SPORT+WIRELESS+REACT.html?dwvar_UA%20SPORT%20WIRELESS%20REACT_color=Black-GLOBAL-Current&cgid=sport-headphones","productID":"UAJBLREACTBLK","orderable":false,"availability":{"message":"","status":"NOT_AVAILABLE"},"price":{"unitLabel":"each","priceType":"standard","salesPrice":"S$ 199.00"},"realprice":{"discountThresholdAmount":5,"salesPrice":"S$ 199.00"},"badges":[],"buttonText":"Sold Out","showProdLimit":{"status":""},"CTAEnable":true,"commerceSiteFlag":false,"showPromoTimerFlag":false,"isProProd":false}

{"thumbnailImageUrl":"https://www.jbl.com.sg/dw/image/v2/AAUJ_PRD/on/demandware.static/-/Sites-masterCatalog_Harman/default/dw0ae14532/JBL_UA_React_Hero_White_FS_x1.jpg?sw=270&sh=330&sm=fit&sfrm=png","thumbnailImageUrl2":"https://www.jbl.com.sg/dw/image/v2/AAUJ_PRD/on/demandware.static/-/Sites-masterCatalog_Harman/default/dwa534a7b7/JBL_UA_React_Front_White_002_x1.jpg?sw=270&sh=330&sm=fit&sfrm=png","productUrl":"https://www.jbl.com.sg/sport-headphones/UA+SPORT+WIRELESS+REACT.html?dwvar_UA%20SPORT%20WIRELESS%20REACT_color=White-GLOBAL-Current&cgid=sport-headphones","productID":"UAJBLREACTWHT","orderable":false,"availability":{"message":"","status":"NOT_AVAILABLE"},"price":{"unitLabel":"each","priceType":"standard","salesPrice":"N/A"},"realprice":{"discountThresholdAmount":5,"salesPrice":"N/A"},"badges":[],"buttonText":"Sold Out","showProdLimit":{"status":""},"CTAEnable":true,"commerceSiteFlag":false,"showPromoTimerFlag":false,"isProProd":false}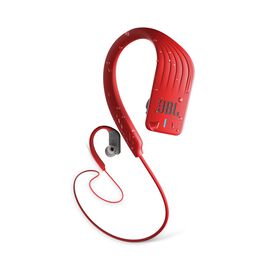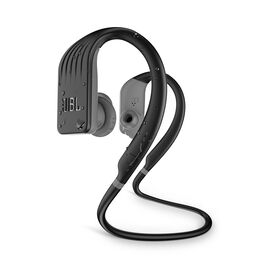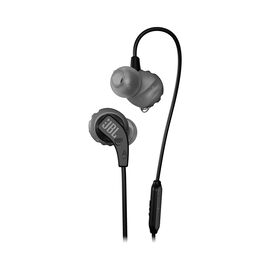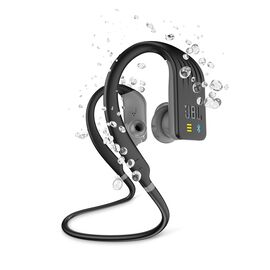 JBL Wireless Sports Earphones
When it comes to working out or doing physical activity, we understand the demand for high-quality sports earphones. With comfort designs, innovative technology, world-class performance, weatherproof finishes and affordable prices, our wireless sports earphones are the perfect solution for you.
Read More »
High-Performance Wireless Sports Earphones Online
Here at JBL, we are dedicated to manufacturing the best sound solutions and audio accessories that the industry has to offer. With a comprehensive line of products to choose from, you'll be sure to find exactly what you are after. Whether it be wireless sports earphones or a set of car component speakers, we have the right range for you.
No matter the style of fitness you are in to, our wireless sports earphones are the ideal choice for you. When browsing the complete range of sports earphones online, enjoy features such as:
Built-in microphone
Reflective cable
Sweat-proof conditioning
Chargeable battery
Bluetooth connectivity
Up to 8-hour playback and 16-hour extended battery life
JBL Signature Sound
For a great gift idea, we recommend giving our wireless sports earphones to your special someone. Whether they are a full-time gym goer or someone who enjoys an after work walk, our collection of sports earphones has something that suits every lifestyle.
Buy Wireless Sports Earphones Today
If you are looking for a pair of high-performance wireless sports earphones, contact the team today. Whether it be over the phone, via email or directly on our website, we are here to help you.
With over 70 years of industry experience, extensive product knowledge and outstanding customer service, our professionals provide the best advice on all wireless sports earphones and other related products. Take your workout to the next level with JBL sports wireless earphones today!