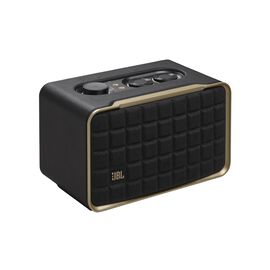 Smart home speaker with Wi-Fi, Bluetooth and Voice Assistants with retro design
S$ 499.00
each
{"thumbnailImageUrl":"https://www.jbl.com.sg/dw/image/v2/AAUJ_PRD/on/demandware.static/-/Sites-masterCatalog_Harman/default/dwed2ea538/JBL_AUTHENTICS_200_HERO_42817_x3.jpg?sw=270&sh=330&sm=fit&sfrm=png","thumbnailImageUrl2":"https://www.jbl.com.sg/dw/image/v2/AAUJ_PRD/on/demandware.static/-/Sites-masterCatalog_Harman/default/dw5f9a4f08/JBL_AUTHENTICS_200_FRONT_42820_x4.jpg?sw=270&sh=330&sm=fit&sfrm=png","productUrl":"https://www.jbl.com.sg/bluetooth-speakers/AUTHENTICS-200.html?dwvar_AUTHENTICS-200_color=Black-APAC-Current&cgid=bluetooth-speakers","productID":"JBLAUTH200BLKAS","orderable":false,"availability":{"message":"","status":"NOT_AVAILABLE"},"price":{"unitLabel":"each","priceType":"standard","salesPrice":"S$ 499.00"},"realprice":{"discountThresholdAmount":5,"salesPrice":"S$ 499.00"},"badges":[],"buttonText":"Sold Out","showProdLimit":{"status":""},"CTAEnable":true,"commerceSiteFlag":false,"showPromoTimerFlag":false,"isProProd":false}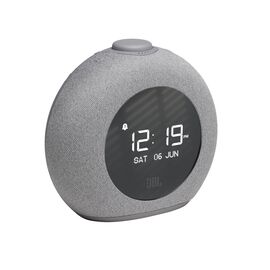 Bluetooth clock radio speaker with FM
{"thumbnailImageUrl":"https://www.jbl.com.sg/dw/image/v2/AAUJ_PRD/on/demandware.static/-/Sites-masterCatalog_Harman/default/dw826383b4/JBL_HORIZON2_HERO_GREY_V2_0240_x5.jpg?sw=270&sh=330&sm=fit&sfrm=png","thumbnailImageUrl2":"https://www.jbl.com.sg/dw/image/v2/AAUJ_PRD/on/demandware.static/-/Sites-masterCatalog_Harman/default/dwd28f901e/JBL_HORIZON2_FRONT_GREY_V2_0257_x5.jpg?sw=270&sh=330&sm=fit&sfrm=png","productUrl":"https://www.jbl.com.sg/bluetooth-speakers/HORIZON+2+FM-.html?dwvar_HORIZON%202%20FM-_color=Grey-APAC-Current&cgid=bluetooth-speakers","productID":"JBLHORIZON2GRYAS","orderable":false,"availability":{"message":"","status":"NOT_AVAILABLE"},"price":{"unitLabel":"each","priceType":"standard","salesPrice":"N/A"},"realprice":{"discountThresholdAmount":5,"salesPrice":"N/A"},"badges":[],"buttonText":"Sold Out","showProdLimit":{"status":""},"CTAEnable":true,"commerceSiteFlag":false,"showPromoTimerFlag":false,"isProProd":false}

{"thumbnailImageUrl":"https://www.jbl.com.sg/dw/image/v2/AAUJ_PRD/on/demandware.static/-/Sites-masterCatalog_Harman/default/dwbca9058a/JBL_HORIZON2_HERO_BLACK_V2_0245_x4.jpg?sw=270&sh=330&sm=fit&sfrm=png","thumbnailImageUrl2":"https://www.jbl.com.sg/dw/image/v2/AAUJ_PRD/on/demandware.static/-/Sites-masterCatalog_Harman/default/dw0ca32b3b/JBL_HORIZON2_FRONT_BLACK_V2_0254_x5.jpg?sw=270&sh=330&sm=fit&sfrm=png","productUrl":"https://www.jbl.com.sg/bluetooth-speakers/HORIZON+2+FM-.html?dwvar_HORIZON%202%20FM-_color=Black-APAC-Current&cgid=bluetooth-speakers","productID":"JBLHORIZON2BLKAS","orderable":false,"availability":{"message":"","status":"NOT_AVAILABLE"},"price":{"unitLabel":"each","priceType":"standard","salesPrice":"N/A"},"realprice":{"discountThresholdAmount":5,"salesPrice":"N/A"},"badges":[],"buttonText":"Sold Out","showProdLimit":{"status":""},"CTAEnable":true,"commerceSiteFlag":false,"showPromoTimerFlag":false,"isProProd":false}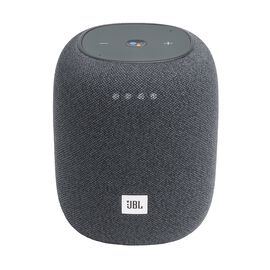 Wi-Fi speaker
{"thumbnailImageUrl":"https://www.jbl.com.sg/dw/image/v2/AAUJ_PRD/on/demandware.static/-/Sites-masterCatalog_Harman/default/dw4c95fda7/JBL_LINK_MUSIC_HERO_GREY_CATEGORY PAGE 005_X2.jpg?sw=270&sh=330&sm=fit&sfrm=png","thumbnailImageUrl2":"https://www.jbl.com.sg/dw/image/v2/AAUJ_PRD/on/demandware.static/-/Sites-masterCatalog_Harman/default/dw78a7abc0/JBL_Link_Music_1605x1605_Grey_Back.jpg?sw=270&sh=330&sm=fit&sfrm=png","productUrl":"https://www.jbl.com.sg/bluetooth-speakers/LINK+MUSIC.html?dwvar_LINK%20MUSIC_color=Grey-APAC-Current&cgid=bluetooth-speakers","productID":"JBLLINKMUSICGRYAS","orderable":false,"availability":{"message":"","status":"NOT_AVAILABLE"},"price":{"unitLabel":"each","priceType":"standard","salesPrice":"N/A"},"realprice":{"discountThresholdAmount":5,"salesPrice":"N/A"},"badges":[],"buttonText":"Sold Out","showProdLimit":{"status":""},"CTAEnable":true,"commerceSiteFlag":false,"showPromoTimerFlag":false,"isProProd":false}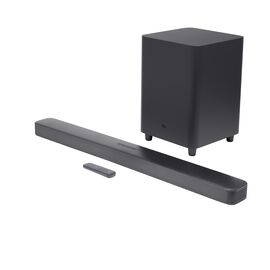 5.1 channel soundbar with MultiBeam™ Sound Technology
S$ 999.00
per system
{"thumbnailImageUrl":"https://www.jbl.com.sg/dw/image/v2/AAUJ_PRD/on/demandware.static/-/Sites-masterCatalog_Harman/default/dw35991181/JBL_Bar5.1Surround_Hero.jpg?sw=270&sh=330&sm=fit&sfrm=png","thumbnailImageUrl2":"https://www.jbl.com.sg/dw/image/v2/AAUJ_PRD/on/demandware.static/-/Sites-masterCatalog_Harman/default/dw07c83ebb/JBL_Bar_5.1Surround_Front_1605x1605.jpg?sw=270&sh=330&sm=fit&sfrm=png","productUrl":"https://www.jbl.com.sg/bluetooth-speakers/BAR51SURROUND.html?dwvar_BAR51SURROUND_color=Black-ASIA-Current&cgid=bluetooth-speakers","productID":"JBLBAR51IMBLKAS","orderable":false,"availability":{"message":"","status":"NOT_AVAILABLE"},"price":{"unitLabel":"per system","priceType":"standard","salesPrice":"S$ 999.00"},"realprice":{"discountThresholdAmount":5,"salesPrice":"S$ 999.00"},"badges":[],"buttonText":"Sold Out","showProdLimit":{"status":""},"CTAEnable":true,"commerceSiteFlag":false,"showPromoTimerFlag":false,"isProProd":false}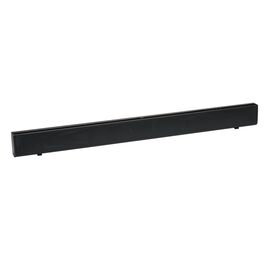 2.0 channel soundbar
S$ 399.00
each
{"thumbnailImageUrl":"https://www.jbl.com.sg/dw/image/v2/AAUJ_PRD/on/demandware.static/-/Sites-masterCatalog_Harman/default/dw1fe7d833/FRONT 1605x1605 WEB Transparent JBL-Cinema-SB110-Back.jpg?sw=270&sh=330&sm=fit&sfrm=png","thumbnailImageUrl2":"https://www.jbl.com.sg/dw/image/v2/AAUJ_PRD/on/demandware.static/-/Sites-masterCatalog_Harman/default/dw57fcda32/BACK 1605x1605 WEB Transparent JBL-Cinema-SB110-Back.jpg?sw=270&sh=330&sm=fit&sfrm=png","productUrl":"https://www.jbl.com.sg/bluetooth-speakers/SB110.html?dwvar_SB110_color=Black-ASIA-Current&cgid=bluetooth-speakers","productID":"JBLSB110BLKAS","orderable":false,"availability":{"message":"","status":"NOT_AVAILABLE"},"price":{"unitLabel":"each","priceType":"standard","salesPrice":"S$ 399.00"},"realprice":{"discountThresholdAmount":5,"salesPrice":"S$ 399.00"},"badges":[],"buttonText":"Sold Out","showProdLimit":{"status":""},"CTAEnable":true,"commerceSiteFlag":false,"showPromoTimerFlag":false,"isProProd":false}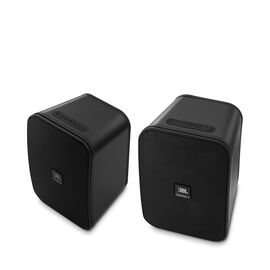 JBL Bluetooth Speakers
Bluetooth speakers are amplifiers and loudspeakers that use a Bluetooth wireless connectivity that is then paired with one or several devices. With innovative technology, high-quality performance and affordable prices, our Bluetooth speakers are the best in the business.
Read More »
The Best Bluetooth Speakers Online
Here at JBL, we are proud to be an industry-leading provider of high-quality sound solutions and audio accessories. Whether it be portable speakers, wireless headphones or the best Bluetooth speakers, we have something that suits every need. With modern designs, hard-wearing durability, easy to use functionality and a range of contemporary colours to choose from, our Bluetooth Speakers are the perfect choice for you.
Investing in a set of Bluetooth speakers enables you to connect and stream your favourite music from every room in your home whilst holding your device in your hand. When using our Bluetooth wireless speakers, enjoy features such as room-filling stereo sound, multi-sensory alarm clock, LED ambient light, USB charging and so much more!
No matter your lifestyle, favourite genre of music or sound needs, our collection of Bluetooth speakers has you covered. Whether it be home speakers for your lounge room or a collection of Bluetooth wireless speakers to be placed around your home, you'll be sure to find the one you need.
Shop Bluetooth Speakers Today
For further information regarding the complete range of Bluetooth speakers online, contact the team today. Whether it be via email, on our website or over the phone, we are here to assist you.
With over 70 years of industry experience and highly trained experts ready to answer your questions, you'll be sure to receive the support you need. Bring the way you listen to music into the 21st century with a set of Bluetooth speakers today!